SEABUS-SB330
Progetto cofinanziato dall'Unione Europea, dallo Stato Italiano e dalla Regione Campania nell'ambito del POR Campania FESR 2014-2020.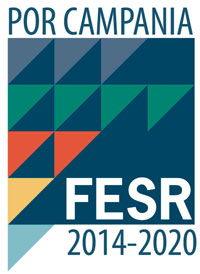 SEABUS-SB330
The SEABUS-P330 is a multi-purpose catamaran  for the coastal navigation. It is specially designed for passengers but can also carry cargo or be equipped with crane, hoists, firefighting systems in order to support harbour activities.
SEABUS-P330 is certified for a total of 24 passengers and two crew members. The 24 passengers can sit in a spacious, cross-deck, which also has a place for the pilot and navigator.
If necessary, the storage compartments used as deck seats can be removed to load cargo. For passengers, the boat rails have a slide gate on each side.
The boat is equipped with 2×30 kW Mercury SEA-PRO outboard engines and a total of four-hundred-liter fuel tanks. Diesel in-board engines can be installed, but a zero-emission propulsion by TORQUEEDO is also available together with fast recharge system (less than 2 hours).
The vessel is equipped with basic navigation equipment.
| | |
| --- | --- |
| Length ISO 8666 (Lh) | 9.980 m |
| Length overall (LOA) | 11.170 m |
| Beam overall (BOA) | 5.560 m |
| Draught (T) | 0.550 m |
| Freeboard (BL) | 1.250 m |
| Maximum speed | 14 Kts |
| Cruising radius | 300 Nm |
| Main engine | 2x 30 kW Mercury SEAPRO |
| Fuel tank capacity | 400 Lt |
| | |
| --- | --- |
| Naval Architect | Shipyard technical office with the advice of University of Naples Federico II |
| Shipyard | SMC ITALIA |